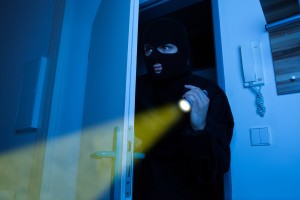 With the recent surge in residential burglaries, keeping your home safe from break-ins is a big concern. Whether just leaving to spend the day at the office or flying off to your dream vacation, making the time to be certain your home is protected before departing is essential. By taking the following into consideration, you can leave your home with peace of mind:
Even if you aren't going on vacation, and just leave an empty home for work each day, you should have a timer (or two). Move the timer from room to room so that if someone is watching your home, there's not an obvious pattern. While on vacation, have a friend do it for you. Switch it up and some days put the timer on talk radio.
Consider adding outdoor lighting. I recently installed LED lighting for my front and back yards, I love them. From dawn to dusk, anyone entering my home or yard will be lit.
What's your back up plan? Many of these burglars are simply ringing the front doorbell, when there's no answer; they break in from the back. Perhaps it's time to invest in an alarm or welcome a dog into your home.
Who are you allowing in your home? How well do you know your gardener, pool man, cleaning service etc.? Years ago, my home was burglarized – less than a week after I had tile installed.
When gone for several days, leave a car in the driveway and ask a friend to periodically move it several feet. Ask a neighbor to pick up mail, advertisements left on the porch and newspapers. Make sure your nearest neighbors know you are gone and if they see anything suspicious to call the police.
The best advice is to keep an eye on your neighborhood and if you see anything suspicious contact the police or sheriff station.