Los Angeles has a variety of Farmers Markets but the La Canada Farmers Market is my favorite. The Farmers Market in Montrose is too large and too much of an event for my taste. The Farmers Market in La Canada is just the right size.  Shopping at Farmers Market costs more, but I have found that I have less food waste as everything is fresher and lasts longer.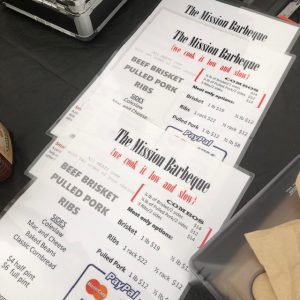 Each Saturday I visit the La Canada Farmers Market and I am going to share my favorites:
I don't know the names of all my favorites, but I know their locations.  Let's start the with Klauses honey stand and work our way down the horseshoe.  Klauses also sells honey sticks which are much less expensive than those at Sprouts. To the East is the Kepner Farms stand which sells the best chicken you will find in this county, seriously.  They also sell chicken chorizo, eggs, sausage, bacon and more. The chicken is pricey but well worth the expense.  If I am going to the trouble of cooking, I want to use the highest quality.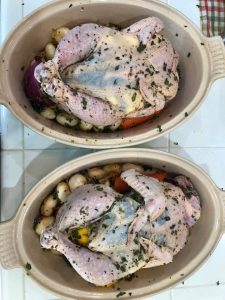 Next is the French baker for squaw bread.  To the East is the Earthly Orchids, who sells lettuce with the root still intact (lasts nearly two weeks in your fridge).  I purchase the orchids for my listings from him, great quality and pricing. The cheese and pasta woman is to the West. She sells a truffle pecorino which is my favorite.
Continuing in the horseshoe is the lettuce and vegetable stand, selling heirloom tomatoes and carrots. He also sells bundles of fresh herbs which are so much less than the grocery market and last much longer.  There are some other vendors along the horseshoe and I buy from most of them, but not weekly.  A recent stand sells cold pressed juice with spiraulina. If you like the juice order it online, it's less expensive.
Another vendor sells fish from Iceland, which we love.  My problem with Farmers Market is that I have to make so many trips to my car to drop off purchases. So I recently started purchasing our fish from Wild Alaskan Company. The next stop is the Nicholas Family Farm stand where I purchase fresh squeezed juice (less money than at the market) and fruit. Across from the fruit stand is a the Mission Barbecue stand. If you enjoy barbecue this will be a weekly stop.  Start here and order, then work your way around the horseshoe and they will have it ready when you are done shopping.
On the way out before you get to the Forge Coffee stand you will find Bonjour Yougart.  My husband, George loves their yogurt mixed with the fresh berries I buy. And no visit to La Canada Farmers Market will be complete without stopping by Forge coffee and getting a cappuccino.