The community of La Crescenta is prized for its public schools. But many parents are also interested in La Crescenta preschools. Ideally, preschool will strengthen children's social and emotional development. They learn how to share and be respectful. Preschool provides an environment for children to explore and develop self-confidence. They learn how to problem solve without the help of their parents, and it is an ideal way to ease children into kindergarten. Children learn to wait their turn and share their teacher's attention by raising their hands. If they haven't yet learned a routine at home, they learn one in preschool.
Harb & Co. have prepared this list of La Crescenta preschools:
Learning Tree Pre-School
2700 Montrose Ave.
Montrose, 91020 CA
(818) 249-4827
Montrose Preschool and Infant Care
3966 Pennsylvania Avenue
La Crescenta, CA 91214
(818) 249-6618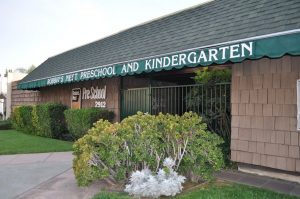 Robbin's Nest Preschool
2912 Honolulu Ave
La Crescenta, CA 91214
(818) 248-7324
Valley Vista Preschool
3825 Orangedale
Montrose, CA 91020
(818) 249-7336
Let us know if you have a favorite La Crescenta preschool not mentioned on this list. Contact us to learn more about La Crescenta preschools, homes for sale, or just general questions regarding the city of La Crescenta, CA.