Sometimes a home will be sold prior to MLS submission, this is known as sold before processing. This can be a tricky situation – especially if the listing agent is representing the buyer and seller. The lack of real estate listings in premier Los Angeles neighborhoods, such as La Canada, Glendale, La Crescenta, Burbank and Pasadena has home buyers and Realtors in a feeding frenzy.  I recently listed a La Crescenta home which is a probate sale (the owner is deceased).  As most sellers tend to do in this crazy real estate environment we started preparing the home for sale. We hired a gardener to get the lawn in shape and arranged to have the interior painted and the outdated exterior peach trim repainted.
We placed a For Sale sign and added a Coming Soon sign rider. And then my phone didn't stop ringing. Nearly every real estate agent in town had a buyer desperate to find a La Crescenta home.  We didn't want buyers and their Realtors coming in and out of the home while it was being painted. But apparently one savvy real estate agent (at a different brokerage than mine) finagled his way in. His buyers wrote a non-contingent offer.
This La Crescenta home buyer waived his loan contingency which if you are prequalified for a loan with a reputable lender, is not a great risk. He waived his appraisal contingency; in the event of a low appraisal his down payment would need to be increased. Where he really stepped up to the plate was that he waived his investigative contingency (home inspection).  Once the buyer's earnest money deposit hit escrow it was at risk if he didn't close (non-contingent offer).
It's much easier for a Realtor  to advise a home seller how much to list for than at which price the home will sell.  Many homes in the Los Angeles Foothills and San Fernando and San Gabriel Valley are selling 5-10% over the asking price. So why did the executor accept this offer when I told him, he might likely sell for more?
We didn't have to continue sprucing up the home and saved a few dollars here.
We didn't need to wait until the work was done, and then send a professional photographer and then get listed in the MLS. We sped up the timeline by about a month.
The home needs updating; there could be plumbing, electrical or other issues which would become known during an inspection (remember the buyer waived this contingency).
When a homeowner dies without a trust, the process can be lengthy and involved. The executor was tired of the process; he simply wanted to get on with his life by expediting a faster sale.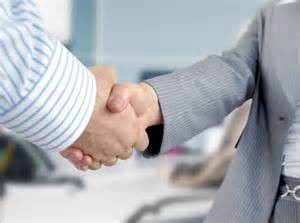 Buyer takeaway:
If your Realtor isn't out there every day searching for your home, fire them and find another real estate agent. Read the Top Ten Reasons You Should Fire Your Realtor
Your Realtor should be local with good relations within the Realtor community. If you choose to work with an annoying or slacker Realtor, don't be surprised if your offer gets passed by.
The seller (in my situation the executor) calls the shots. I had a marketing plan; I knew when we would be live in the MLS and when I was going to hold the home open. But as soon as this offer arrived it was my fiduciary duty to present to the executor.  Just because the listing agent has a plan doesn't mean it can't or won't vary. This agent took the time to write an excellent offer – an offer the seller didn't want to refuse. The real estate agents and buyers waiting for the open house and my timeline sadly missed the boat because the seller had other plans.