There are many smart home features for Los Angeles homeowners. And some are extremely simple to use. One of my favorites is the Nest thermostat.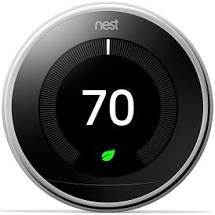 Los Angeles Smart Homes: Nest Thermostat
I live in a two story home with a detached guest house. We have three thermostats controlling three different heating and air conditioning systems. What I love about the Nest thermostat is that I can control the temperature from my phone. During the summer when it's warm, we sleep with the air conditioning set very low. I am the early bird in our family and when I wake, I adjust the temperature upstairs and downstairs. Once my husband wakes I adjust both temperatures again… the coolest part of the house is where we are occupying.
It is now simple to adjust temperatures without running up and down the stairs. And it is done by my phone, so if even if I have left my home, I can still adjust temperatures. Air conditioning and heating can be easily adjusted when you are leaving and returning home.
Our guest house (my home office) door stays open all night.  It's usually comfortable most of the day without turning on the a/c. In the winter, my home office is very cold but I can turn the heat up as soon as I wake, from the comfort of my bed.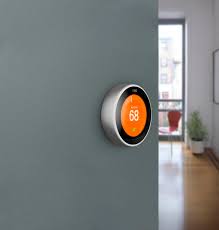 As a real estate agent, I often learn about Los Angeles smart home features such as the Nest Thermostat from my client's listings. Whenever I come across a new smart home feature I don't know of,  I need to learn all about it. I can't recall when the first time I was exposed to the Nest Thermostat but I do remember I got ours after one of my La Crescenta real estate listings.  I contacted my favorite electrician and he installed them for us.