Lot line confusion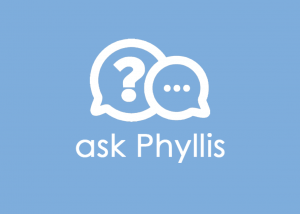 Ask Phyllis: a blog series of frequently asked real estate questions. Email us here
Dear Phyllis,
I am the trustee of my father's estate. This home has been in our family since it was built in the 1940's. Many years ago, the double lot was subdivided, and my uncle given the vacant lot, which he developed. My father's home is next door, needs updating and we decided to sell it as is. I listed it with a real estate agent from my church. Since the home has been on the market, my uncle is scaring potential buyers.
First, his home and yard are eyesores, which doesn't help. But to make matters worse, he is talking with buyers and telling them where the lot line is located. In addition, I think he is wrong as to the location. Many of the lookers are thinking of adding on or at minimum an extensive remodel. As a Realtor with years of experience have you come across this before? How do you think we should handle this?
Trustee
Dear Trustee,
I am sorry that your uncle is complicating things for you. Similarly, in the past I have had situations with neighbors and lot lines. Certainly, without a copy of the survey it's doubtful your uncle knows for certain where the boundaries are. A survey should have been done when the lot was subdivided and that at least would clear up the lot line confusion. Try checking with the city to learn if you can get a copy. Typically, the surveyor hammers round iron pins in the ground to mark boundaries upon completion of the survey. These are permanent.
If you are unable to obtain a copy of the survey, look in the street near the curb for the pins. If you can't find the survey or the pins, ask your Realtor to obtain a copy of the plat map from the title company. This will note the lot lines and provide the width.
Have you tried talking with your Uncle? Try explaining that a higher sale price for your father's home, increases the value of his. Advise him that he may be intimidating potential buyers and by doing so he may end up with a neighbor he cannot intimidate. I wish you a successful sale and closing.
Related Post: Professional Fiduciary