At Harb & Co. my buyer's agent works with more home buyers than I.  Not that I don't show homes, I sometimes do, just not as often as my buyer's agent.  I represent more home sellers.  After the inspection, I am typically negotiating the property inspection on the seller's behalf.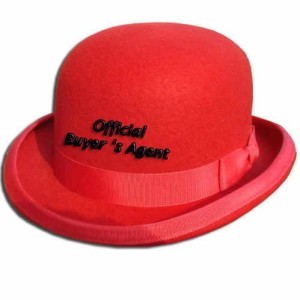 A successful real estate agent needs to sometimes wear the other hat.  Working primarily with home sellers it's easy for me to forget the buyer's perspective.  How disheartening it is after the home inspection for the buyer to learn of all the things wrong with their dream home.   In this market the journey to having an offer accepted can be a long one.
I need to be reminded of the real sticking points for a home buyer after the inspection.  From the buyer's perspective which repairs can be put on the back burner. And which need to be addressed immediately?
While in San Diego for my daughter's graduation, I successfully negotiated the sale for a buyer I have been working with for years….. Sadly yes, years.  First there was the short sale fiasco, and then we were beat out by cash buyers. Most Los Angeles home buyers know the drill:  find a home, write an offer, and receive a multiple counter asking for highest and best price. Finally, we were the successful offer and then it was inspection time.
Oak trees are protected and cannot be removed without a permit.  This Sparr Heights home had an oak tree extremely close to the home.  In addition to our general inspector, I knew we would need an arborist. The owner disclosed that they rooted out the sewer line every couple of years so we would need a sewer scan as well.   The chimney on this vintage home is extremely tall and we ordered a chimney inspection.  Then after the general inspection, we found we needed estimates for electrical and heating and air conditioning.
Once all of the estimates were gathered, it was time to make a decision.  Negotiating the property inspection can be difficult. Each situation is unique and it is the client's decision as to what to ask the seller to correct or credit.  Buyer and seller reached a compromise, and we will be closing next month.