'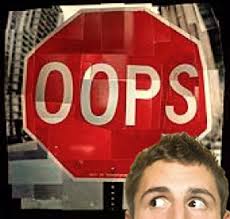 Given the historically low-interest rates and the inevitable future increase, many individuals are convinced that they should buy a home at present. However, it is solely up to you to ascertain whether the timing aligns with your circumstances. In the event that it does, it is crucial to bear in mind that buying a home is a significant financial commitment, and there exist numerous pitfalls to be cautious of. To assist you in avoiding ill-advised home-buying errors and ensuring that you make the most out of your investment, here are some valuable tips to help you avoid home buying mistakes.
First things first:
1. Check your Credit Report and Fico Score: The best interest rates go to those with the highest Fico score. Review your credit report first to make certain that the information is correct. If there are items to dispute now is the time to do so.
2. Get Preapproved: You will need a preapproval at the time your Realtor® presents your offer, so you might as well take care of it now. As this process can easily take several days, waiting until you find the perfect home, may cause you to lose out to a more prepared buyer. What you can afford and what you qualify for, are often two different numbers. Why waste your time looking at homes out of your price range? Preapproval now saves time and disappointment. It's not fun to fall in love with a home only to find out you can't qualify for the mortgage.
3. Be financially savvy: While you are looking, continue to save money. Adopt the habit of living as if you are already making a mortgage payment and deposit the difference between your rent and the anticipated mortgage payment into your savings account. Moreover, it is advisable not to purchase a home if you have plans to sell within the next five to seven years. Buying and selling incur significant expenses and the process of moving can be quite unpleasant. Ideally, aim to acquire a home that falls within your affordable range and one that you will genuinely enjoy returning to. Furthermore, it is crucial not to exhaust all your savings on a down payment; remember to retain a portion as a reserve. Every item in your home has a limited lifespan, and having a cushion is necessary to cover unexpected repairs.
4. Work with an experienced Realtor®: The seller pays the commission to both their agent and the buyer's agent. There is no benefit to you in working with an inexperienced Realtor®. In addition, look for an agent you like and will enjoy working with. Your agent should be quick to respond to your emails, calls, and texts. Ask friends, and relatives for recommendations, and be sure to check their online reviews on sites such as yelp. And remember, if the fit isn't right move on
Once prepared, don't forget these home buying mistakes:
5. Be realistic: You probably won't get everything on your dream list. Certainly, the things that can't be improved upon are a must: location, school district, and lot size. Updates and sometimes even square footage can be addressed over time.
6. Get everything in writing: Don't assume the refrigerator, washer, and dryer come with the sale. Built-in stoves stay but unless agreed to in writing (typically in the purchase contract) anything not attached does not come with the home. Have the home inspected by a professional: Don't think a run-through by your handy uncle or a contractor can take the place of a thorough home inspection. Ask for recommendations from your Realtor® and people you know who have recently purchased in the area. Talk to several inspectors, ask questions and hire the one you like best. Likely the inspector will recommend additional inspections and take their recommendations seriously.
7. Don't forget about resale. If you decide to go for the larger home across the street from the freeway, however, be forewarned that the resale value may not be as strong as that of a smaller home in a superior location. Additionally, after your purchase, it is important to consider future resale when investing in expensive home improvements.
8. Enjoy bold splashes of color in paint that you can easily change. Neutral colors are a wise selection for countertops and other hard surfaces (such as sinks, tubs, and flooring).
9. Plant fruit trees: Trees can take years to produce fruit but are well worth the investment. It is convenient, satisfying and cost-effective to have your own garden and fruit trees.
Often easier said than done but try to live within your means. Over time your home can be a wonderful investment. Don't treat it as your personal ATM machine.