Finally, Orange Grove Villas Sold!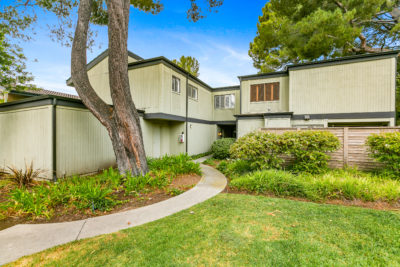 Some sales are easier than others. My client (seller) had a new water heater installed in December by Pat Harris Plumbing in La Canada. The previous water heater leaked.  The buyer's inspector noted several problems with the install, no sediment tray and another issue. Pat Harris came out and corrected these issues at no charge. Then the buyer's termite company noted there was mold behind the water heater. Whenever there is leaking water, mold may become an issue. Pat Harris never mentioned the mold to my client.  I believe this company has sold or has new management.
Mold testing revealed mold under the kitchen sink too. The mold under the kitchen sink was at acceptable levels, but we had a handyman cut it out and treat with bleach. The mold behind the water heater (located in the garage) was a bigger issue. As my client was in escrow for another home she agreed to the buyer's unreasonable request for a $25,000 credit. But the buyer would not sign a hold harmless agreement. We cancelled escrow and we opened at the same price with another buyer.  The mold was abated in the garage drywall and we were given a clearance for the garage and kitchen. The cost was less than $5,000.
There was another issue with a recent a/c installation by Gilmore Heating and Air (which sold several years ago). Gilmore corrected the issue but charged for parts. When the buyer's a/c inspector came out, he found electrical issues with the Gilmore install. Gilmore offered to come out and take a look but my client hired an electrician to make the corrections at a cost of several hundred dollars.
Therefore, the moral of this story is to beware when dealing with trusted vendors.  Sometimes they sell their business and the quality of their service often sadly changes.