Pasadena Housing Stats January 2019: Selling prices ranged from $525,000 for a two bedroom, 720 sq ft home on Corson St. to $5,990,000 for a five bedroom, eight bath, 7,491 sq ft estate on Hillcrest Ave.
Last month thirty-nine homes closed escrow. One-third of these Pasadena homes had price reductions prior to opening escrow. The average price per square foot was $535.14, average days on market was 53.  The average Pasadena selling price was $1,146,510. Selling price to list price (average) was 97.36% and the absorption rate 4.87%. The median selling price was $870,000.  Compare to last year's Pasadena housing stats: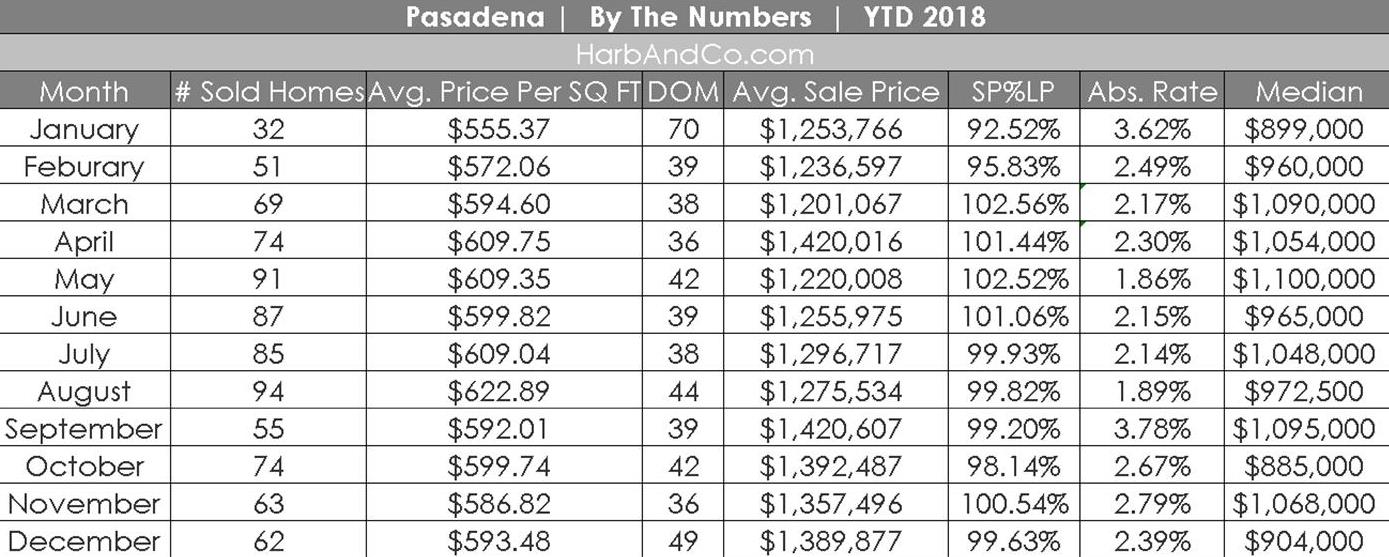 Thirteen of the Pasadena homes sold for over asking price, twenty sold for less and six at asking price. Click here to keep up with real estate values in your neighborhood.