I grew up in Glendale, CA. At that time, the majority of the homes were built before 1950. Closet space was at a premium. My sister and I shared one small closet. Fast forward to today, and most newer homes have ample closet space. But often, the more we have, the more we utilize. When preparing your home for sale, don't overlook reorganizing your closet.
Ideally, a buyer should be able to envision waking in the morning and quickly selecting the perfect outfit. Now is the time to sort through your closet and donate what you can. Your closet should look like you could easily withstand a shopping spree.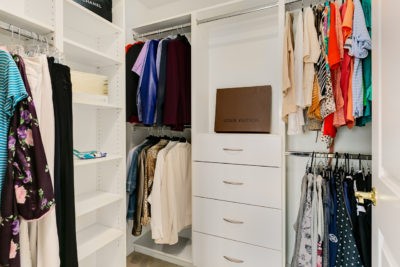 Scent: No mothball smell, please. Lavender, eucalyptus, lemon – anything fresh is lovely.
Hangers: They should all match. Personally, I prefer clear plastic hangers. They are not fancy but glide nicely along the pole and are easy to match. Whatever your preference, ensure the hangers match. Dry-cleaning plastic bags and wire hangers are unattractive; transfer them.
Color Coordinate: Grouping similar colors will make the space appear larger and less chaotic.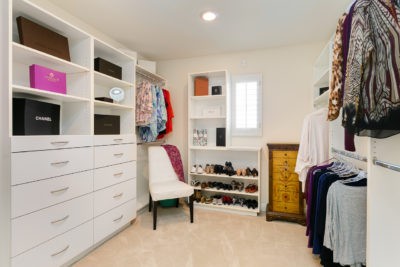 Pizzazz: If there's room, add a chair with an inviting throw – a place to sit and put on your boots. Depending on your home's price range, designer boxes are also great additions. Showcase a pair of "wow" shoes.
Even if you aren't preparing your home for sale, there is no reason not to reorganize your closet. You will certainly derive pleasure and satisfaction from a well-deserved reorganization.
Related Posts: Prepare for the Spring real estate market
Bedroom Staging Mistakes