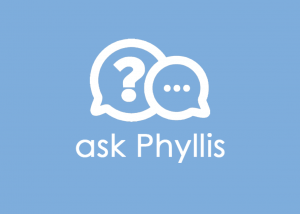 Ask Phyllis: a blog series of frequently asked real estate questions. Email us here
Probate Court and Overbids
Dear Phyllis,
After looking at homes for months and making numerous offers, we finally got an offer accepted on a probate property. For some reason in this probate, the court needed to confirm our contract before we could close escrow. Our Realtor explained that at court, someone new could jump in and bid over our already agreed upon price. This home is a fixer upper and we told our Realtor that we would not increase our price. So, we went ahead with the inspection, paid for the appraisal and got everything ready to close.
Court was last week, and our agent called us that evening to let us know that we were overbid. He said he didn't attend as we weren't going to overbid there was no point in him being there. So now, we have lost several months' time, and spent the appraisal and inspection money with nothing to show for it. I really don't know what my question is. I want to vent but want to know if things could have turned out differently.
JB
Dear JB,
I am sorry for your disappointment. Not all Los Angeles probate sales require court confirmation with the possibility of overbids. A probate sale is the sale of a home of someone who has passed and does not have a living trust.
Those requiring court confirmation:
At the court confirmation hearing three things can happen: 1) No other bidders appear in court; original buyer closes at the already agreed upon offered price. 2) There are other bidders, but the original buyer outbids them. 3) Other bidders appear and the original buyer decides not to increase his offered price and the highest bidder opens escrow.
Your offer was accepted "subject to court confirmation". At the time of the court hearing your contingencies were removed and you were ready to close. Unfortunately, at your hearing, other bidder(s) came into play and outbid you. The first overbid is a complicated calculation. Approximately 5% over your currently "in escrow price".
When thinking of purchasing a probate listing, the first question to ask is whether or not the sale requires court confirmation. As you have sadly learned it's much better for the buyer when the court is not required to confirm the sale. As you weren't going to increase your offer, there was no point in you or your Realtor attending the hearing.