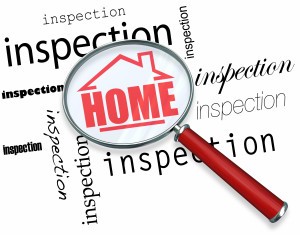 Most sellers are required by law to complete for the buyer's approval, a
Transfer Disclosure Statement
. In this form, the seller discloses known defects regarding the condition of the home. Any items in the home that are not properly functioning, any known neighborhood nuisances, and a variety of other items that may be of concern to the buyer.
Harb & Co. strongly recommend that you have a home inspector conduct a thorough investigation of your property. We also urge you to attend the inspection with us. This way you can understand the findings and have any questions answered. The approximate time of the inspection varies depending upon the size of the home. The home inspection process is fairly straightforward. The purpose of this inspection is to give you a professional opinion of the home. The inspector will provide you with a written report as to the condition of the property. This should include a list of items that are not properly working, many will be unimportant, but some may be very important.
In addition to the home inspector, you may elect to hire additional inspectors or specialists to inspect the fireplaces, foundation, sewer/septic, roof and or pool. Talk to us and or your home inspector if you have any concerns regarding these items.
You may make a written request to the seller to correct any defects which are unacceptable to you. But remember, no home is perfect. Not even a new one and often the condition of a home is a reflection of the price paid. Frequently, sellers will live with minor problems in a house for years and may be unwilling to correct some of the "little things". If you and the seller are unable to come to an agreement, you may cancel escrow.
Click here to read more about the home inspection process and negotiating the inspection
Copyrighted content.  Therefore, use only with a direct link to this real estate website.