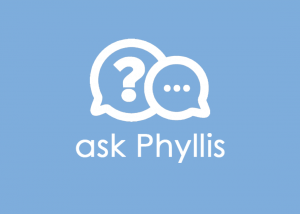 Is quietly selling my home a good idea?
Dear Phyllis,
I thought I was relocating to San Diego and met with two Realtors® to find out how much my home would sell for. I didn't end up accepting the job so I didn't sell. One of the Realtors® I met with suggested that we "quietly market" my home, without the Multiple Listing Service. Do you think selling off market is ever a benefit?
Staying Put
Dear Staying Put,
Quietly selling your home is most commonly referred to as off market selling.
The MLS is a powerful selling tool. Unless you have a need for anonymity there is seldom a valid reason for you to ignore the power of the MLS (multiple listing service). Do not believe that your Realtor® has so many clients that there is no need to list your home in the MLS. There are more than 1200 licensed real estate agents in Glendale. Over 700 in Burbank, over 400 in La Canada and more than 1400 real estate agents in Pasadena. Just assume each one is working with one buyer. That's a lot of exposure the MLS can provide.
Some Realtors® feel that you can sell for more because buyers will be so excited about purchasing a house without the competition that they will pay top dollar. But, how do you know what top dollar is without exposing it to the market? Currently, we are in a red hot home seller's market. Most homes are selling quickly for well over asking price.
There is of course an exception to most rules. Every now and again it may be in a client's best interest to take an offer from a buyer prior to entering the MLS. In the last ten years, I believed it in my client's best interest to accept an offer without using the MLS only twice. There are a variety of reasons a homeowner would prefer selling their home off-market.
Most of them have to do with convenience. An example might be a bedridden family member. Sellers who like the idea of selling without the MLS usually don't want to be bothered with preparing their home for sale (cleaning, decluttering, etc.). Some high profile home sellers desire more confidentiality. By not having a broker's and public open house, you will avoid leaving the home for countless showings. And you won't have to contend with keeping pets safely out of the way.
For home sellers who don't mind the possibility of leaving tens of thousands of dollars on the negotiating table, this may be the way to sell while expending the least effort.
Have a real estate question? Call Phyllis @ 818 790-7325 or email her at [email protected]