When selling your home, you want to sell as quickly and profitably as possible. But in today's changed economic climate, how, exactly, do you do that? A recent video from realtor.com outlined key tips for selling in today's market, including:
Improve your curb appeal. You have just one opportunity to make a first impression – make it a good one. Potential buyers' first impression of your home occurs before they enter. As such, if you want to sell your home quickly and profitably, make sure you're making a good impression as soon as buyers pull up to the curb by ensuring your lawn is green, planting flowers, and cleaning up your driveway and walkway. Click here to learn more about improving your curb appeal.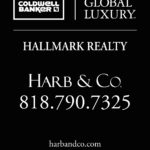 Hire a home inspector. When selling your home, your buyer is going to hire an inspector. Why not avoid any problems the inspection might uncover by hiring your own inspector? Doing so lets you identify and decide on any repairs to be made before your home goes on the market. Addressing inspection issues before selling will reduce the likelihood of negotiations after the buyer's inspection.
Find the right agent. Your real estate agent plays a huge role in how quickly you sell your home and how much you will profit from the sale. If you're thinking about listing your home, do your research and find the best real estate agent to list your home.