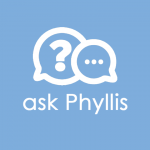 Ask Phyllis is a blog series of frequently asked real estate questions.  Have a question about real estate?  Email us here
Dear Phyllis,
I am planning on selling my La Canada home in the next year or two. I have lived in my 70 year old home for 20 years and never had problems with my septic tank. I am located in the sewer district four and there are no foreseeable plans for me to connect to sewer. I am concerned because I have heard nightmare stories from my co-workers about problems discovered in septic system inspections. Should I be worried?
LCO
Dear LCO,
An interesting aspect of real estate, is that often what I am most concerned about being an obstacle in escrow is not. And frequently it's some other aspect that arises out of the blue.
La Canada's aging septic systems often have difficulty passing a septic inspection. To confuse matters even more, inspection results differ depending upon the inspector. Although some inspectors could give your system a satisfactory rating, when a septic inspector notes that the system is currently working, but because of its age or other issues may develop problems in the near future this will likely be an issue for the buyer. Especially so because we don't have a firm date for sewer connection for La Canada's sewer districts 4, 5 or 6.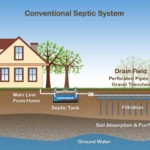 Obviously, no one wants to purchase a home with a failing septic system. Sometimes inspectors may add a list of recommended repairs with an estimate. Consider taking control of the issue by having your own septic inspection prior to listing your home for sale. Because your system hasn't caused problems you may not know a septic professional. During your initial meeting with a La Canada real estate agent to discuss listing your home, share your concerns about passing a septic inspection. Assuming you list your home with someone in our community, they should have a recommendation for a septic inspector they know to be reasonable and fair.
Best of luck on your sale.
Related Post: Septic vs. sewer