Staging your home for sale is very common in many Los Angeles cities such as La Canada Flintridge, La Crescenta, Pasadena, Glendale, Burbank and Toluca Lake. It's a great home selling strategy for those who want to sell for the highest possible price. Although, it's very common today, it's taken time to gain in popularity and evolve.
During the housing recession of the 1990's, professional house sitters became more common. They were paid a fee to live and accessorize vacant homes listed for sale. I haven't heard anything about that service for many years. I recall that the seller and Realtor had to "guarantee" the sitter they could live in the home for three months.
Although home staging began in the 1970's, by designer and Washington State Realtor, Barbara Schwartz it didn't become commonplace in Southern California until much later.  In 1995, she published How to List and Sell Residential Real Estate Successfully. When I began selling real estate in 1989, I attended a lot of seminars and Barbara's ideas were discussed. Realtors began to make minor suggestions such as removing wallpaper or replacing shag carpet.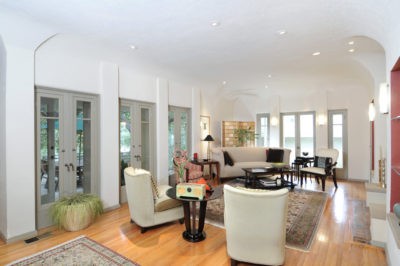 It wasn't until around 2014 that I really began to notice many homes staged for sale. I recall previewing homes at La Canada Caravan and thinking they were just too perfect. It was no longer just vacant homes but ones which were occupied. Furniture was being removed and rental furniture brought in.
The definition of staging is simply setting the stage.
Staging is not a cure all. Your home may have "challenges" that staging cannot overcome. If you take an outdated home and bring in lovely furniture, it may at first glance look great. But by the time the buyer is finished with inspections, there is a problem. The buyer has been given false expectations. So at Harb & Co. setting the stage often involves more.
When appropriate we suggest a pre-inspection report. Then we can evaluate how to best market the home. If the recommended repairs are minor, we have our trusted handyman or the seller's vendor make minor repairs. The inspector returns for a re-inspection.  Now we can move on to setting the stage with visual improvements.  This approach is not for every Los Angeles home seller. It takes time and it's inconvenient. But this approach works extremely well for those who want to sell for the highest possible price.
Related Post: To stage or not to stage