Our South Pasadena condo closed escrow.  Built in 1953, this condo had not been updated. However, it had hardwood floors and is in an award winning school district.  Other than a professional cleaning and hauling of items left behind, there wasn't much else to do in preparing for real estate photos. We listed in the multiple listing service on August 21st, for $499,000. There were five offers and this South Pasadena condo closed escrow for $545,000.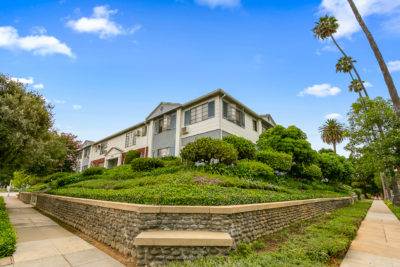 On most of our sales, there is a back story.  There are several on this one. The sellers had allowed their sister's partner to live in the condo after she passed.  The agreement was that he could live there for the remainder of his life. However, once he passed, his son did not move out. An eviction attorney was hired and even with COVID limitations this attorney was able to eventually evict the squatter.
We opened escrow on August 27th. The sellers (two siblings) lived in England. To further complicate matters, one sibling didn't have proper identification for a notary. London, is unlike Los Angeles; not everyone there drives. This sibling did not have a driver's license and his passport had expired. His doctor had to sign an affidavit attesting he knew him to be who his expired passport claimed him to be.  Because of COVID, it took longer to get the doctor's appointment.
In the meantime, the lender locked the buyer's interest rate. This is when the lender guarantees the buyer's interest rate for a certain period of time. If interest rates increase the buyer obtains the locked (guaranteed) interest rate. Most lenders check in with the buyer's Realtor prior to locking the interest rate. They typically want to be certain that the duration of the lock is sufficient to the time needed to close.
Although we started the seller's paperwork early, we could not get the notarized documents back quickly, due to the lack of identification. Had the lender consulted us prior to locking in the interest rate, we would have advised him to not lock the rate. The extension on the rate lock cost the buyer one thousand dollars.