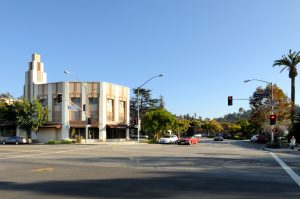 The city of Glendale is sited East of Burbank, West of Pasadena and Eagle Rock, North of Silver Lake, Atwater and downtown Los Angeles, South of La Canada and La Crescenta. Glendale is one of LA's most sought after adjacent suburbs and offers superior city services and schools:
Glendale is one of the 10 safest California cities .
Glendale's Fire Department has a class 1 fire rating for safety – only 7 other communities in California have received this designation.
The Glendale Unified School District offers seven elementary foreign language programs,  whose goal is that all participating children will be bilingual and biliterate at the end of elementary school.  The Foreign Language Academies of Glendale (FLAG) offer immersion programs in Armenian, French, German, Italian, Japanese, Korean and Spanish.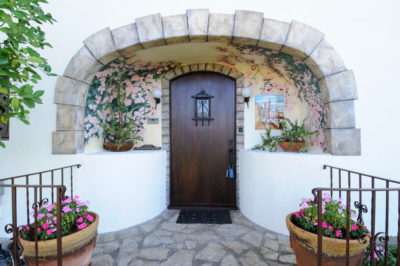 Glendale is divided into nearly 40 neighborhoods and each has its own flavor.  Prices vary greatly from $450,000 for a starter home to a five million dollar recently sold Glendale estate .  Adams Hill represents one of LA's best buys for view homes.  Adams Hill attracts an eclectic mix of homeowners. Accordingly it has long been sought after by artists, writers and an assortment of studio employees.  The charming winding streets are lined with a lovely mix of homes built in the 20's and 30's, with a sprinkling of fabulous mid-century homes. The quality of the architecture adds flavor to the community.  Excellent examples of Tudor Revival style are scattered throughout the hill and exceptionally fine examples are found on Columbia Drive.  The majority of Adams Hill's homes reflect the Spanish Colonial Revival style. Characterized by an abundant use of stucco, decorative ironwork, arched doorways, and low-pitched tiled roofs.  At the time builders advertised that "work throughout is of the highest quality and represents careful workmanship."
The first Baskin Robbins ice cream store was located at the base of Adams Hill, in Adams Square. I vaguely recall my grandmother indulging me on more than one occasion.  The Adams Hill Homeowners Association  has been instrumental in preserving much of the neighborhood's history. Including the Square's 1930's Art Deco Building which currently houses a public library and the nearby mini-park built around the shell of a renovated 1930's streamline modern gas station.
Favorite Adams Hill Resturarnts:
My favorite is Mario's Italian Deli and Market I have been going there since I was a young girl
Chicken Al-Wazir
Davis Brothers Chili Parlor
Kabab Way
Raffi's Place 
Sedthee Thai 
Zanku Chicken
Atwater Village & Eagle Rock Favorites:
Four Café 
Indochine Vietnamese Comfort Food 
Village Bakery and Café
Meanwhile, I am listing an amazing Spanish Colonial 4 + 5 w/views on the Hill.  This is truly a one of a kind home. Stay tuned for more info or call me!
Related Post:
Adams Hill, the Ten best neighborhoods you never heard of