I originally met with the owner of this Glendale Spanish Colonial Revival home last summer. The home went live in the MLS in February, so we had ample opportunity to prepare this home for sale. There are different aspects of staging a home for sale. We are "setting the stage". It's not just rearranging and bringing in furniture. One of the first things we did was have a pre-inspection. Then we hired an electrician to fix most of the electrical, hired a handyman for miscellaneous repairs and replaced a few light fixtures. Everything in a home has a life expectancy and the heater was nearing the end of its. We obtained an estimate for replacement as a disclosure to the buyer.  The home was presented as move-in ready, which is highly desirable in this market.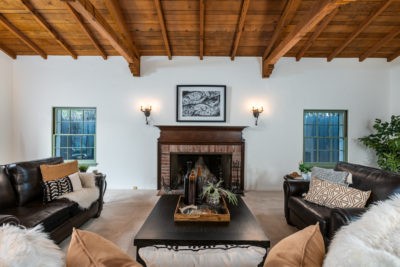 We met with the home stager. The seller was not taking all of the furniture, so the expense for staging this 3,000+ square foot home was less than completely staging a vacant home.  The cost of home staging this four bedroom, three bath home was under $9,000.
But the real question should be "does staging a home for sale pay off".
In this instance it certainly did.  The details: this Glendale home was listed at $1,785,000. We had nineteen offers, five of which were over $2,000,000. We closed escrow for $2,070,000 – $285,000 over the asking price.
Had we not made the repairs and staged the home, I believe it would have sold for $150,000 less. Our marketing plan for each home is custom tailored to the home and the needs of our client. Call today to learn how we can custom tailor a plan to sell your home quickly for the highest possible price.