Contemplating a home sale? Staging your bathroom for sale is one of the simplest ways to sell for top dollar.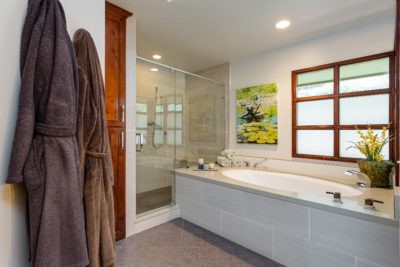 Examine: Does your bathroom need a fresh coat of paint? If the lighting and hardware is out of date consider replacing.
Clean: Re-grout if necessary and when applicable have the grout and or counters and stone (or ceramic type) floors professionally cleaned.
Empty everything. Make three piles, trash, donate and keep. Once you know what is staying, divide by how often items are used. Seldom used items should be grouped together and stored in baskets or tubs in the back of the cabinet.
Organize: Hair dryer, hair products, brush and combs should be organized in one tub or basket and stored out of sight.
Storage: Accessorize and store cotton balls, hair ties, Q-tips, soaps, etc. in clear glass jars. Store clean make up brushes, mascara and eye pencils in a decorative vase or glass. Store (and hide) the remainder of your makeup in an easy to grab tub or basket.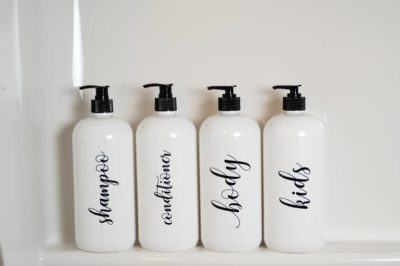 Products: Consider storing  lotions, shampoos, etc. in similar attractive bottles (check Etsy)  and grouping them on one small tray. An attractive liquid soap dispenser is appealing.  Store mouthwash in a pretty glass decanter (found on Amazon).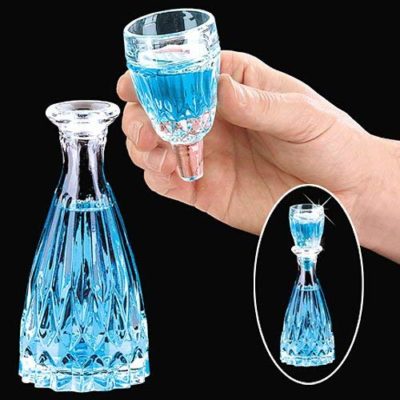 Towels: Should be bright white and fluffy. Roll or hang (in thirds so no edges show). Consider hanging a plush bathrobe on a hook.
When staging your bathroom for sale don't forget to add an orchid, plant or fresh flowers. Something living, not artificial. And even if you aren't selling your home, perhaps now is the time to revamp your bathroom for your own enjoyment!
Related Post: Staging your bathroom to sell