Thinking outside the box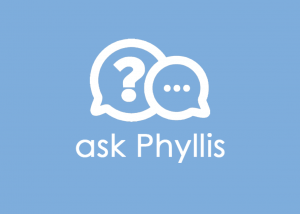 Ask Phyllis: a blog series of frequently asked real estate questions. Email us here
Dear Phyllis,
We have a very unique home which has been on the market for several months. The asking price is $1,500,000. We finally have the home in escrow but the buyer can't get a mortgage because his bonuses are a substantial part of his income; the lender requires another year's history of bonuses in order for him to qualify. His bonuses are paid in January, which means we can't close escrow until February of next year. The buyer's agent wants us to enter into a long escrow or do a lease option but we need the money from the sale of this home to buy our next one. Thinking outside the box… do you have any ideas as to how to bring this together?
Rob
Dear Rob,
In twenty years of selling real estate, I have only been involved in one lease option agreement which closed. It was a six month lease option. If you opt for the lease option route, you should consult a real estate attorney and find out what is the highest amount of non refundable option money that you can keep if the buyer does not exercise the option to purchase.  My understanding is that it is 3% using liquidated damages.  I suggest you have a real estate attorney structure the contract as the contract may likely end up in court or arbitration.
Another option might be a wrap around mortgage. These were popular decades ago when interest rates were at record breaking levels. With a wrap-around mortgage, the original mortgage and title remain in the seller's name. The seller continues to make payments directly to the lender. The buyer and seller agree on terms such as purchase price and down payment. The buyer makes monthly payments to the seller who then pays the lender.
Let's assume:
Purchase price $1,500,000
Buyer Down Payment: $300,000
Seller's Current Loan Balance: $700,000
Basically the buyer is financing $1,200,000 with the seller; the seller continues to pay the $700,000 loan each month and payments on the $500,000 balance is also paid by the buyer to the seller.
Both these selling scenarios are complex and have pitfalls. In addition to a very experienced real estate agent, and escrow officer, I strongly advise that you contact a real estate attorney.