I am one of the worst clutter bugs. Over the years, I have accumulated my share of kitchen clutter. My family's entertaining style has changed from large groups to much smaller ones. We have a swimming pool but now that my daughters are grown, most of the plastic pool ware is no longer needed. My wedding china has long been packed and stored.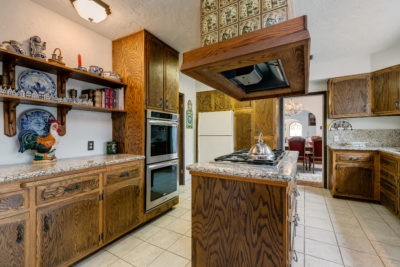 When it's time to declutter the kitchen, it's all about the piles:

Recycling: Several years ago, I removed all of my Tupperware containers from the cabinets; anything missing a lid was recycled.
Trash: I sorted through my various kitchen appliances and matched all of the pieces. That was a huge undertaking and I found a lot of parts that didn't match any of the appliances. Too many (old) spices and many duplicates were another problem.
Donate or Sell: Donating all of the free mismatched coffee mugs and buying an actual set made me feel like an adult.
Store for my daughter's future use: Now that my daughters have moved out, I had lots of their specialty items, such as a French Press that I never used and have no use for. How we cook changes over time…. I no longer want a deep fryer but for now I will keep the bread machine.
Return: Ideally, you will have more room to return all needed items and store them in an orderly fashion.
Sigh, once again, I find it's time to declutter the kitchen. This time, I will attempt to follow the "one in, one out" rule.
Related Posts: Swedish Death Cleaning 
Home Organization System