This Toluca Lake adjacent townhome closed escrow.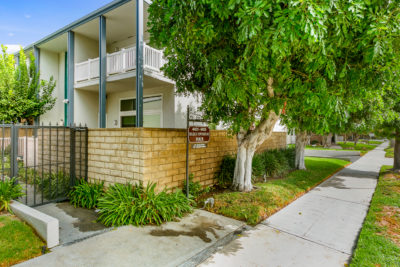 I have always loved the Burbank mid-century townhomes on Sarah and Kling.  I represented my client on his purchase of this Toluca adjacent townhome in January 2004 for $415,000.  My single guy client never got around to remodeling. Kitchen and baths were never updated. The carpet and flooring were the same as when he purchased seventeen years prior. We hired professional cleaners, then had this townhome photographed.  We closed escrow for $780,000 – $31,000 over the list price.
Important to note, that fixers are not as sought after as move in ready housing. There was no bidding war, we accepted an offer quickly and that's why the buyer paid over the asking price. They did not want to risk multiple offers. As the buyer was excited to beat out any possible competition, there were no inspection negotiations.