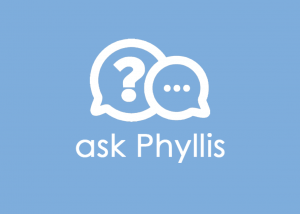 Ask Phyllis: a blog series of frequently asked real estate questions. Email us here
Trustee selling off market
Dear Phyllis,
My mother recently died and I am the sole trustee of her estate. My three siblings and I are the beneficiaries. The reverse mortgage payment is $7,000 a month. My sister has lived in the home and was taking care of my mother for the last several years. My sister has five cats and not only does the home smell, it is in horrible condition (she is also a beneficiary).
Because of the condition and the fact that the home is on a larger lot, it might just be sold for land value. I grew up locally and am embarrassed to have the home shown in its present state. The trust attorney is telling me I have a fiduciary duty to list the property in the multiple in order to sell for the highest possible price. What's the problem with a trustee selling off market?
Leslie
Dear Leslie,
When a reverse mortgage holder passes, the heirs should contact the lender within thirty days. The heirs have six months to sell the property or pay off the mortgage. It is my understanding that the heirs may apply for another six-month extension.
At a minimum you should, have the home professionally cleaned. If you decide to go further and spruce up the home, how will the renovations be paid? I and some other real estate agents offer to front the costs of these repairs. But as the reverse mortgage clock is ticking, what is the timeline to make these improvements? Ask a local Realtor® to provide you with an AS IS value and AS REPAIRED value. In your instance, the cost of further improvements most likely won't be a sound investment.
I can understand your embarrassment of showing the home in its present condition. As the trustee, you have an obligation to sell the home for the highest possible price. Likely your attorney had an appraisal completed or a date of passing evaluation which should have provided an estimated value at the time of your mother's passing.
Although you are the sole trustee, I suggest you express your thoughts with your siblings. Your parents selected you to be in charge, but perhaps your siblings share the same concerns. If they do, have another discussion with your attorney to determine if you are able to sell the home off market within a certain range of the appraisal.
Once you establish the homes value, you might find an off-market buyer.
Best of luck to you and your family.