What happens if the seller refuses to move?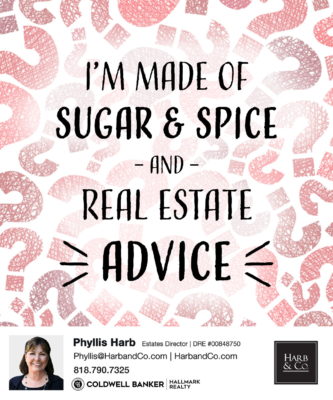 Ask Phyllis: a blog series of frequently asked real estate questions.
Dear Phyllis,
Recently, you wrote an article regarding a seller renting back a home. The question was whether a security deposit was necessary in the event of damage by the seller/tenant. My husband and I have been looking at homes and have made two offers. On each of these homes, the seller's Counter requested that the seller remain in the home after we closed. We passed because we don't want the seller to stay after we take ownership. It's important to us that the seller moves as soon as escrow closes. Certainly, our primary worry is what happens if the seller refuses to move?
Kris
Dear Kris,
I can appreciate your concern. But looking at this from the seller's point of view, it is extremely difficult to pinpoint the day escrow will close. So much is dependent upon your lender. Often the seller won't finalize the movers until the buyer has removed all their contingencies which typically takes up to three weeks. As movers are booked weeks in advance, it is understandable (and common in our current market) that the seller desires a few days as a cushion.
Many real estate contracts call for the seller to remain in possession a few days after closing. Regardless of the date of possession, whether a rent back or not, if a seller isn't going to move, it really doesn't matter if they have a rent back or not. Pre-Covid I would not be too concerned with the seller's failure to move. In thirty years of selling real estate in the Foothills, I have only had one seller who couldn't meet the move-out time. But this was by hours, not days.
In today's environment, with Covid and eviction moratoriums, I understand your concern. Consider consulting with a real estate attorney. A couple of thoughts you might run by him are:
Ask if there is a way for the seller to waive their rights as a tenant under Covid protection.
Consider having escrow withhold from the seller an agreed-upon amount of money, not as a security deposit but to be refunded once the seller moves out.
Best of luck to you on a successful purchase.
Related Post: Refusing to move