An interesting thing about boards is that they often don't address the actual problem. They work around it. Apparently, there was an issue with unethical real estate agents not sharing their listings with other Realtors. These unethical agents weren't allowing other agents to show their listings. Obviously, this isn't in the best interest of the consumer. Agents were advertising these listings as Coming Soon. Rather then address this issue, the National Association of Realtors (NAR) chose to limit the marketing of Coming Soon listings.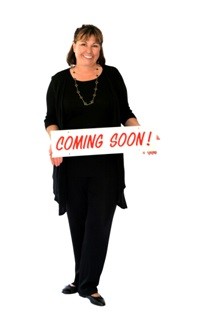 The back story: Not long ago, NAR released the DANGER Report. This report covers the threats and challenges facing the residential real estate industry soon. The report cites fifty "dangers" that could hurt real estate agents, brokers, the National Association of Realtors, state and local associations, and the Multiple Listing Service (MLS). Of the fifty dangers listed in the report, the number one danger facing the real estate industry is marginal agents destroying the reputation of our industry. With over 2 million real estate agents in the United States, there is an oversupply of agents. The barriers to entry into licensing are low. There are many part-time, poorly trained, and incompetent agents. They are a threat to the credibility of the real estate industry.
What is Coming Soon Listing and how can it sell your home? The current limitations for Coming Soon Marketing are that I must have the listing revert to active status in the multiple listing status within twenty-one days after the initial coming soon status. NAR controls how the consumer's home is marketed, not the consumer.
There can be a lot involved when preparing your home for sale. Timing can be difficult to pin-down, especially during a pandemic.  Before the NAR restrictions, I could place a For Sale sign in the lawn, advertise the home via Facebook, print, etc. I collected phone numbers and after I readied the home for viewing and simply contacted interested parties.  But rather than NAR disciplining the "bad apples" the consumer will be impacted.