We listed a sweet Highland Park home and received twenty seven offers.  As the Harb and Co. Team typically does, we held it open on Saturday and Sunday.  Only a handful of the potential home buyers viewed this home with their real estate agent. A few of the agents had previewed the home when it was first listed and then sent their buyer to the open house. Most of the buyer's visited the open house because they found the home online (on their own).  They had lots of questions and apparently weren't discussing them with their agent.
In multiple offer situations, I am hoping for a buyer who is emotionally attached to the sale.  Not one who is overly analytical.  The buyer in love with the home is going to close escrow and be less drama for my client, the home seller.  Home buyers should have a list of questions to address to their agent.  Their demeanor at the open house is similar to a job interview, I am interviewing them for the role of the ultimate home buyer.
What is the role of a buyer's real estate agent?
Just because a home buyer can find homes online does not mean that he shouldn't seek the advice of an experienced real estate agent. The buyer's real estate agent must see the home in order to properly advise their client as to how much they think the home will sell for. In this competitive price range, getting an offer accepted is challenging.  In this instance twenty six home buyers lost out. A buyer needs every advantage.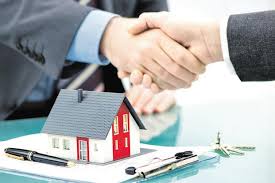 When sorting through more than twenty offers, I start with price. Then I want to be certain the buyer's Realtor has seen the home. Over half of the agents who wrote offers had not personally seen the home.  In this instance the Realtor with the highest offer had also not viewed the home. I insisted that this agent take a look at the home before he received a counter offer. After viewing the home he thought it needed too much work for the price offered.  So much better to know now than when already in escrow. I moved on.
There were other contenders. On another of the highest offers, the buyer's agent was not responsive.  I phoned her at 11 AM, and she didn't return my call until 8 PM.  When I asked her why, she told me she was in a seminar. I asked her what seminar went on until 8 PM.  Weren't there breaks? She said then she had a family commitment after the seminar.  Unfortunately for her client, she couldn't take five minutes to return my call promptly.  With the amount of offers we had, there was no need to open escrow with an agent that was unresponsive from the start.
On another of the highest offers, the buyer's Realtor has been licensed for less than a month. The buyer was not prequalified, they were late getting to the offer stage.
So what is the role of a buyer's real estate agent? First and foremost is to see a home a buyer wants to write an offer on.  Then we should run comps – check values and advise what offer our client should make.  Next we need to know how to submit an offer: Preapproval, verification of down payment, letter from buyer to seller.  In addition, when it's a client I know, I include a letter to the seller's Realtor explaining my relationship with the client. If they are someone I have known for years, I want the agent and the seller to know I didn't just meet them at an open house.  After an offer is submitted, I need to be available to pick up the phone if there are questions.  It's really not that hard – this is what we get paid for.
I am amazed that so many home buyers have such low expectations of their real estate agent. Not all agents are created equal, yet for the most part we mostly are equally compensated.