During the height of the pandemic, I tried to avoid crowded places. I have not been to the Americana at Brand in about a year. What's new at the Glendale Americana?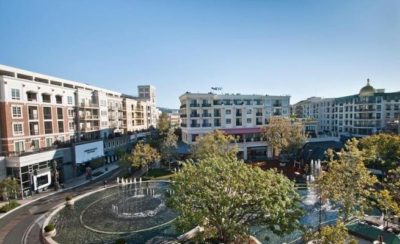 The first time I had a beignet was in Los Angeles. Beignet Box is new at the Americana. I originally had Chick-Fil-A at a business seminar (pre-covid), they have recently opened. Haagen Dazs, Nona's Empanadas have also recently opened.  Opening soon is Teaspoon featuring hand crafted teas and bobba.
Although there has been a lot of turn over with many of the businesses, Anchors*, Nordstrom, Pacific Theatre, Frida's Restaurant, and Pacific Theatres remain.
What's new at the Glendale Americana real estate wise?  Homeowner's dues are currently $1200 per month. The Association offers Concierge, Lobby Ambassador, Valet Parking, Garden Terrace with Pool, Spa, Outdoor Fireside Retreat and Barbeque. The Fitness Center features state of the art equipment and steam rooms. A 1710 square foot unit sold in April for $1,850,00.
*An anchor tenant is an occupant of a retail shopping center that brings in a high volume of traffic to drive business for other tenants in the center. Neighboring shops and eateries, become dependent on the anchor tenant's draw of customers.