When listing a home for sale, I often encourage my clients to hire an inspector before doing any work. Pre-listing inspections are essential. A professional inspector will conduct a thorough investigation of the home. I have seen it all as someone who had been selling real estate in the Foothill communities for three decades.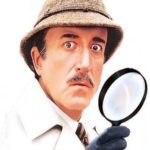 Of course, I have never seen a perfect home. A home inspector will uncover an extensive list of items wrong with the home. Hopefully, most will be minor such as cracked grout, dirty air conditioning filters, or broken switch plates – all silly little things. But they may also find some serious defects.
Many Harb and Co. clients opt into our fix it and list it program. With this program, we can pay for upfront repairs and be reimbursed at closing. As we are Realtors and not general contractors, we want to find out if any major repairs are needed. Why paint the interior of a home if its foundation is in poor condition or if there is mold in a house?
Another benefit of a pre-listing inspection is that it can help to avoid a canceled escrow or a repair renegotiation.
Related Posts: Why would a buyer make an offer and then back out?
Is waiving the home inspection a mistake?