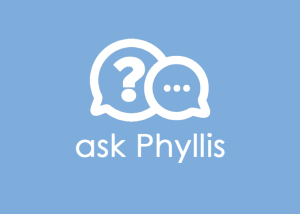 Dear Phyllis,
I am seeking advice on buying and selling simultaneously in this crazy market. We know we can sell our home quickly as the homes in our neighborhood immediately sell and usually over the asking price. Last month, we found a home we really loved. But the seller would not accept our offer because it was contingent upon our home selling. I can't believe we are the only ones in this situation. How can we sell our home before we are certain of finding another? I appreciate any guidance you can offer on how to simultaneously buy and sell.
Puzzled
Dear Puzzled,
This is a common dilemma. While many retirees who are downsizing have the capability of buying a home without first selling, most homeowners need the equity from their home sale in order to move to a larger home.
Unless a home has been on the market for a while with only low offers or none at all, you will not have much success in having a home seller accept an offer contingent upon the sale of your home which is not yet in escrow. Of course there are some rare exceptions; perhaps the seller doesn't want to close escrow for several months.
But simultaneously buying and selling can be accomplished. First things first, meet with a real estate agent. You have several options; the most conservative is to sell your home contingent upon you closing escrow on a home of your choice. Because you live in a desirable neighborhood, you will find a buyer who will accept this contingency (not all buyers will or are able to, but in this highly competitive market, you will find one who will). Once your buyer removes their contingencies (loan, inspection, etc.) you can make a very strong offer contingent upon the successful close of your escrow.
Be certain to have your Realtor® allow at least two days between escrows so that those funds can be wired to your new escrow purchase.
Another option is to sell your home and stipulate that the buyer will provide you with a three month rent back. This "should" allow you enough time to find and close on a home of your liking, but there's no guarantee.
There is also the possibility of bridge financing, (aka swing loan). These are short term loans (about six months) Assuming you have enough equity, this loan is secured to your existing residence. The funds from the bridge loan are then used as a down payment for the move-up home.
The good news is that there are options.  Buying and selling simultaneously can be done with careful planning and the right Realtor®.
Thank you for reading my real estate Q&A! Best of luck to you.