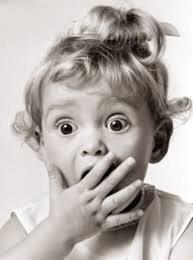 Earlier this year I sold a La Crescenta home. We had it staged, held it open and it quickly sold for well above asking price. The buyer's real estate agent will remain nameless.  Attention home buyers: your choice of real estate agent can cost you during inspection negotiations and impact your odds of success in a multiple offer situation.
In this particular instance, I admit I was fooled.  The buyer's real estate agent accompanied his client to the open house, introduced himself and his clients to me.  He wrote the highest priced offer, his buyer's had a large down payment, and the prequalification letter was written by a local well respected lender.  But, his was the only offer that did not include a letter from the buyer to the seller.
I called him, he was responsive; I asked questions and I told him we would issue a counter to his clients and only his clients if he they would agree to waive the appraisal contingency.   The counter offer was sent that afternoon and he assured me that he would have it signed that night.  When I woke the next morning, I was very surprised that I didn't have the signed counter offer in my emails.  I emailed him, I called him (went straight to voice mail). Finally, I contacted his manager and informed him I was rescinding the counter offer and we were going with another buyer.
An hour later his buyer signed the counter offer and we opened escrow.  Knowing that he was a slacker, I sent him a Notice to Perform. This advises the buyer that we would move to cancellation of their contract if we did not have the deposit to escrow the next day.  The next day I called him, the escrow officer called him.  I emailed him, and he was again completely unresponsive. I once more contacted his boss and the buyer did get their deposit in escrow.
Come to find out, the buyer's agent was out of town, which in today's world means nothing.  Make sure your Realtor has someone  as back up. An assistant at least and preferably a licensed partner or colleague who backs them up while they are out of the office.  I don't care what your slacker real estate agent is kicking back to you; it's not worth it, if you are serious about buying a home. They will end up costing you every step of the way.
Sadly the next time, this slacker presents an offer on one of my listings; his will be at the bottom of the pile. This may not be fair to any poor home buyer he is working with. But I want a nice seamless escrow for my clients, one without drama. It's a home seller's market and the agent who writes your offer makes a difference in the eyes of the seller's agent.