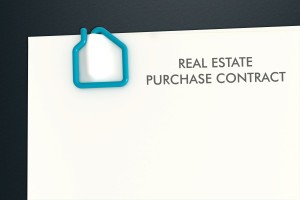 It's an extremely strong seller's market in Los Angeles. We are in the midst of prime home buying season – and the competition is tough. Most would-be home buyers are writing several offers before they are the successful bidder. (Learn how to write a winning offer here).
Although home buyers can get over exuberant in this market, it's important for them to keep an eye out on the long term. And this is where working with an experienced real estate agent is critical. It's important for Los Angeles home buyers to beware of incurable defects and how they will impact them when it's time to sell. When a home has an incurable defect, it's your real estate agent's job to let you know now – not ten years from now when you want to sell the home.
Common Incurable Defects:
 Location – adjacent to freeway, commercial, apartments, high tension lines, or simply locations which require hour long commutes
Noise – freeway, busy street, airport, public transportation, metro station, bus lines, underneath flight path, etc.
Lot size or use – the majority of homeowners want some level backyard – (this could change if we don't get some rain in the next couple of years). If your home backs to a hill, in addition to being claustrophobic some buyers have a fear that the hillside could slip and slide (remember what happened after the Station Fire?)
 Although many home buyers need to scratch off a couple of items on their "must have list" some home buyers are overlooking some of these incurable defects. During a market shift (and the real estate market continually shifts), these defects can play havoc on your bottom line. You should be confident when looking at homes that your Realtor advises you on potential resale issues as well.  If not, find another real estate agent.