Is hiring a trust sale specialist important?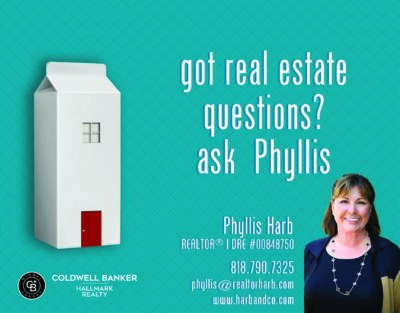 Ask Phyllis: a blog series of frequently asked real estate questions.
Dear Phyllis,
I am the executor of my grandmother's estate. She lived in North Hollywood, and I will be selling her house. Each of her eight grandchildren is a beneficiary. Thus, I am getting a lot of "advice" from most of them. One of my cousins wants me to hire her Realtor, who works from a Van Nuys office. The trust attorney recommends a Realtor whose office is in Calabasas. I agree with my cousin that hiring a Realtor closer to my grandmother's house is essential. However, the attorney wants me to hire a specialist. What are your thoughts on this? Is hiring a trust sale specialist more important than hiring a neighborhood specialist?
James
Dear James,
This is an interesting topic. I work with several trust attorneys, and they are adamant that their clients hire a Realtor specializing in trust sales. Their reasoning is that the more the attorney is involved in a transaction, the greater the expense to the trust. Using a specialist will save money in reduced attorney's fees. Most trust attorneys have very specific ways of handling disclosures and real estate purchase contracts. They don't want to retain agents unfamiliar with the process.
Several years ago, one of the attorneys I work with insisted on my taking a listing in Ventura County. I offered to refer it to a colleague whom I interviewed, but she was adamant that I list the home. Fortunately, I am part of a real estate team and work for a large firm. One of my team members checked on the vacant listing each week, and a colleague from another of our offices held the home open and met buyers for showings.
I think it's essential for you to at least meet with the trust sale specialist your attorney recommends. They should prepare a Marketing Proposal for you and, you can share your concerns with them. If the home is vacant, let them know that you expect them or a team member to check the property weekly. Ask how they will handle open houses and showings. If you have any other concerns, address them at your meeting.
Remember that you were selected to be the trustee for a reason. You will be given much advice, but it's best to take the advice of your attorney most seriously. Best of luck with your sale.