Staging a home certainly helps facilitate a quick sale. But is home staging necessary? And when will it financially pay off? Small bedrooms should be professionally staged because they will appear larger and will show a buyer what will fit in the small room. Confusing floor plans should be staged. In some instances a stager will work with an owner's furniture and swap out certain pieces that are worn or simply not the right size for the room or style for the home.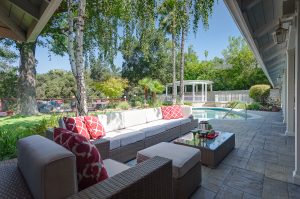 When considering staging a listing I first determine the presale budget. I recently sold a vacant home in the San Gabriel Valley. We spent about ten thousand dollars on paint, floor refinishing and new light fixtures. In essence we made the home move in ready for a first time buyer. Spiffing this home up was more important than staging. We had twenty two offers and sold for $71,000 over asking price.
Most buyers make up their mind in two minutes whether or not they like a home. That's why curb appeal and first impressions are critical. Kitchens, master suites and awesome outdoor spaces are very important to home buyers. Not every room in a vacant home needs to be staged. I sold a vacant home in La Canada, where we staged the living room (first impression) kitchen, master suite and awesome outdoor spaces. This three bedroom, two bath home La Canada home sold for $1,900,000 – $150,000 over the asking price.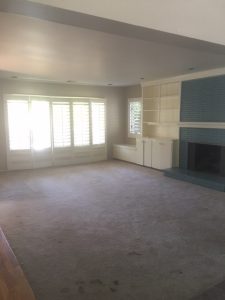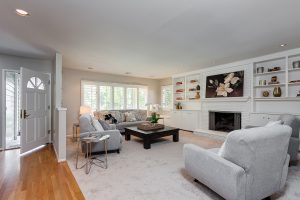 I sold an awesome La Crescenta home that was previously listed with another agent. Sadly this vacant home didn't have much back yard. This is considered an incurable defect. Because of this, I wanted to be certain that the buyer fell in love with the home and we staged most of  it. My La Crescenta listing sold for $55,000 over the asking price.
I sold a Glendale home, also previously listed with another agent for three months without selling. The seller spent about $2,000 on paint and we staged a few of the rooms. This vacant Glendale listing sold for $40,000 more than the highest offer she turned down with the previous Realtor.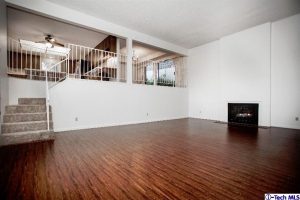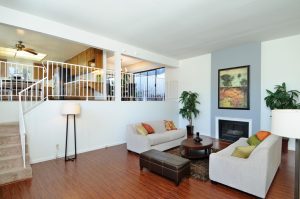 Is home staging necessary? Each home is different. Each seller has their own needs. Often we can help our client with the expense of upfront repairs such as paint, flooring, etc. Most of our preferred vendors will agree to be paid at escrow closing.
Having sold homes for more than two decades, I have a sixth sense as to what is the best marketing plan for each client. I have two fixers coming on the market. They will both be professionally cleaned – nothing more. If we were to paint, we would have to address flooring. Then we would have to address counter tops, cabinets, etc. Sadly sometimes if you improve one thing, everything else may look shabbier.