Selling a vacant home is very different from selling one that is occupied. A vacant home can attract unwanted attention. And there have been incidents where the staging has been stolen. Each time we take a listing we assess the situation, the neighborhood and the neighbors. Sometimes we don't even place a For Sale Sign because that too draws attention to the home. What is virtual staging? It's when virtual furnishings and accessories are placed in the property photos. It enables potential buyers to visualize their future home and is proven to significantly boost property appeal.  In addition to not creating a target for thieves it's less expensive, faster and less invasive than traditional home staging.
Remember a buyer's first showing is online. We want to get them in the door. Will they be shocked when they see a vacant home? Likely, but many times, I have had professional photos taken of a listing and then the seller moved, leaving the home vacant.
Here are some before and after of a home we virtually staged.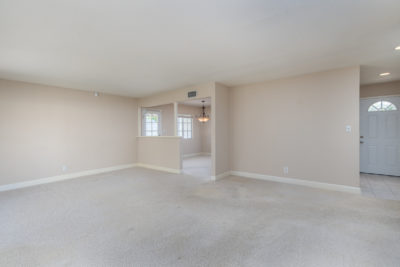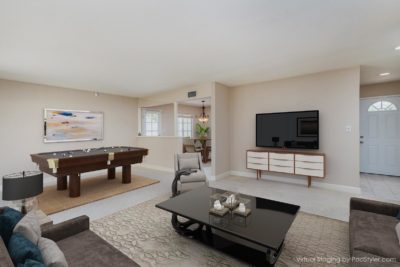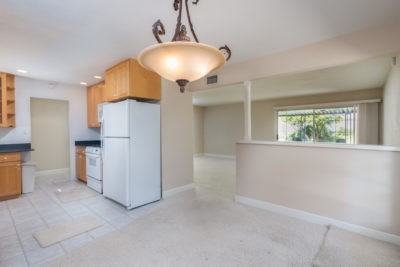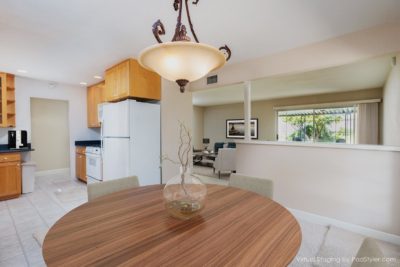 Another drawback to physical staging is timing. I never like to have it removed until the buyer removes all of their contingencies. And most staging companies require ten business days notice to remove the furniture. Staging can delay closing.
Related Posts: Selling a Vacant Home 
Selling an Vacant Home vs a Staged one
Is Home Staging Necessary