Personal letter to seller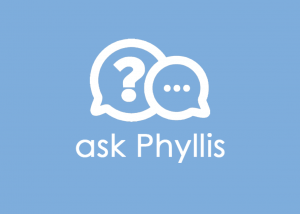 Ask Phyllis: a blog series of frequently asked real estate questions. Please email us here
Dear Phyllis,
We have been making offers on La Crescenta homes for the last six months. Initially, our Realtor suggested that we include a personal letter to the seller with our offer. We have one, and we revise it for each home. Even with this, we have been turned down on our four offers. Our Realtor said we didn't need to write a personal letter on the most recent home. He said most Realtors no longer recommend them. Is this true, and if so, why would that be?
Hopeful home buyer
Dear hopeful,
I am sorry that you haven't yet had success in getting an offer accepted. A complete offer in today's Los Angeles real estate market includes the purchase contract and supporting documents. The supporting documents are prequalification/preapproval and verification of funds sufficient to close escrow.
I have always had mixed feelings regarding the homebuyer writing a personal letter to the seller. When representing a seller, I often suggest to my client that they look at the letter after they decide which offer, they choose. This letter is not verified information. It could simply be something that the buyer thinks the seller wants to hear. I have heard stories where the buyer has written a letter to heirs noting that they love the home, will cherish it and then upon ownership have torn it down.
To avoid the appearance of discrimination, when using the personal letter to seller it should not include photos. But what about marital status, children, no children? Who is to say that a choice was not made favoring a buyer with children over a nontraditional household? The Federal Fair Housing Act prohibits discrimination in housing against persons in protected classes. Protected classes include: Color, ancestry, nation origin, religion, sexual orientation, gender, gender identity and/or expression, primary language, immigration status, military/veteran status, and age.
We have all heard the urban legend where the homebuyer letter to the seller swayed the seller into accepting tens of thousands of dollars less. While I am sure this has happened, in thirty years of selling real estate, I have never found this to be true. Therefore, to avoid any appearance of discrimination, I agree with your agent and don't believe personal letters warrant consideration. Keep making offers and you should eventually find a home.
You might enjoy: Focus on the Terms of the Buyer's Offer and not who They are
Possible Discrimination